Radio Grapevine Live - 2018
Listen Again
radio grapevine Live from the Dreadnought Rock in Bathgate.
This is your opportunity to listen again to the bands who played live on Radio Grapevine Live in February 2018.
Support Us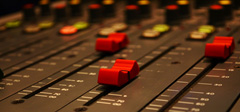 Help Radio Grapevine stay on-the-air today
As a charitable organisation, we receive no form of regular funding or government support. We rely solely on the generosity of local businesses.
If you have a local business that could support our service, please contact us for more details.
Support Radio Grapevine Today
On Air
Now
make a request or dedication

Are you currently in St John's Hospital, or do you know someone who is?
Send a request direct to our studio to hear your favourite song on the radio...