Presenters
The people behind the voices on Radio Grapevine
Monday
Tuesday
Wednesday
Thursday
Friday
Saturday
Sunday
Through the Week
Schedule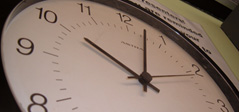 Find out when your favourite show is on air
Radio Grapevine broadcasts 24 hours a day, all week. View our Schedule to find out when to tune-in!
View the Schedule
On Air
Now
make a request or dedication

Are you currently in St John's Hospital, or do you know someone who is?
Send a request direct to our studio to hear your favourite song on the radio...